Comprehensive Dentistry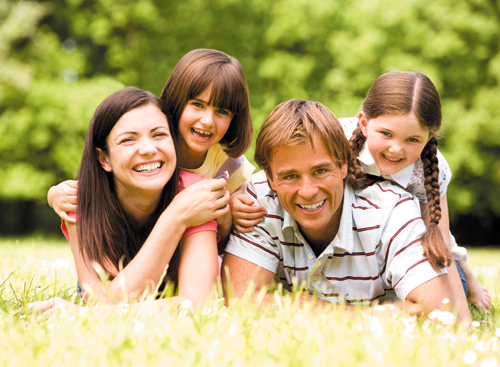 Comprehensive dentistry involves the diagnosis and treatment of general conditions affecting the teeth, gums, and jaw. Quality preventive care allows Dr. Carpenter to diagnose and treat problems early (while they're still small) and utilize more conservative treatment plans. Early diagnosis also reduces your risk of needing more complex and expensive treatment in the future. Best of all, with her advanced technology and expertise, Dr. Carpenter can perform many complex procedures right in her office!
General
&

Preventive Dental Treatments
Routine Dental Cleanings & Individual Exams
Digital X-rays & Digital Panoramic X-rays
Intraoral Camera
Dental Sealants & Fluoride Treatments
Custom Nightguards & Athletic Mouthguards
Oral Cancer Screenings
Back to Top ↑
Restorative Dentistry
Many of the things that we take for granted with natural teeth–including smiling, talking, and eating the foods we love–can all become easier again with restorative dentistry. Dr. Carpenter offers a variety of restorative dental treatments that can help you get your smile back and better than ever, including dental implant restorations which allow Dr. Carpenter to replace missing teeth with ones that look, feel, and perform like your own and are more durable and long-lasting than traditional tooth replacements. During the first step of this procedure, our office refers you to a doctor we know and trust, one skilled in implant dentistry, who surgically places a titanium screw or post in the affected area of your mouth. After the gums have healed around the post, Dr. Carpenter will resume care and place a new, natural looking crown on top of the post. This replacement tooth with look and feel just like it's always been a part of your own natural smile! Your new tooth will also function in your mouth at full strength, even preserving bone health, just like your own healthy, natural teeth. Call our office today to discuss treatment options.
Restorative Dental Treatments
Composite & Amalgam Dental Fillings
Dental Implant Restorations
Porcelain Crowns & Fixed Bridges
Complete & Partial Dentures
Root Canal Therapy
Back to Top ↑
Cosmetic Dentistry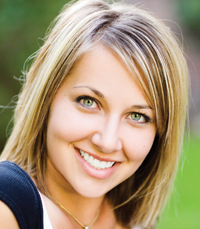 Having a beautiful smile that you're proud of can enhance your self-esteem, boost your confidence, and help you make better first impressions. Dr. Carpenter has a passion for cosmetic dentistry–in fact, she believes that all dentistry is somewhat cosmetic in nature, because her goal is to help you keep your own natural, healthy smile for the rest of your life. Dr. Carpenter also utilizes digital imaging. This new technology allows her to digitally transform your smile from a simple photograph of your face on the computer, showing you just how amazing your new smile can look. Dr. Carpenter can show you how subtle treatment options like teeth whitening and tooth-colored fillings can make a BIG difference in the health and appearance of your teeth. She is also able to digitally fill in gaps between teeth and lengthen teeth, just to name a few options. With a visual in hand, Dr. Carpenter will discuss a treatment plan to make your smile everything you've always dreamed of.

Cosmetic Dental Treatments
Tooth-Colored Dental Fillings
Porcelain Crowns & Fixed Bridges
Porcelain Veneers & Lumineers® Smile Makeovers
Digital Imaging
Professional Teeth Whitening
Invisalign®
Back to Top ↑
Periodontal (Gum) Care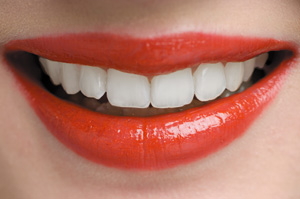 According to the American Academy of Periodontology, gum disease is the number one cause of tooth loss in adults over the age of 35. If your gums feel tender, look red and swollen, or bleed every time you floss, you could be at risk for gum disease. Untreated gum disease has been linked to other serious health problems, so it's important to keep them healthy with biannual dental checkups and cleanings.
Gum disease used to require surgery more often than not. While surgery is still sometimes the best option, we can now treat many cases with less invasive techniques, including local antibiotics, deep cleanings, and medicated rinses.
Periodontal Treatments
Diagnosis of Gum Disease
Scaling and Root Planing (Deep Cleaning)
Long-Term Maintenance Plans
Back to Top ↑
Oral Cancer Screenings
Oral cancer is highly curable when it is caught early enough, so we screen for the warning signs during every routine dental checkup. Digital panoramic x-rays are a very useful screening tool because they allow Dr. Carpenter to see possible tumors and bone irregularities that can go unnoticed during a visual exam.
Nitrous Oxide or "Laughing Gas"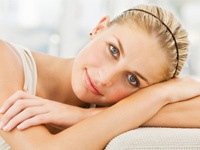 People of all ages can experience dental anxiety, which is why we strive to make your visits with us as comfortable and stress-free as possible. We offer nitrous oxide (laughing gas) to help you relax, and we will adjust our care to meet your needs. Nitrous oxide is a sweet smelling, non irritating, colorless gas which is inhaled. It works rapidly, reaching the brain within 20 seconds.
Back to Top ↑